Presentation of the workshop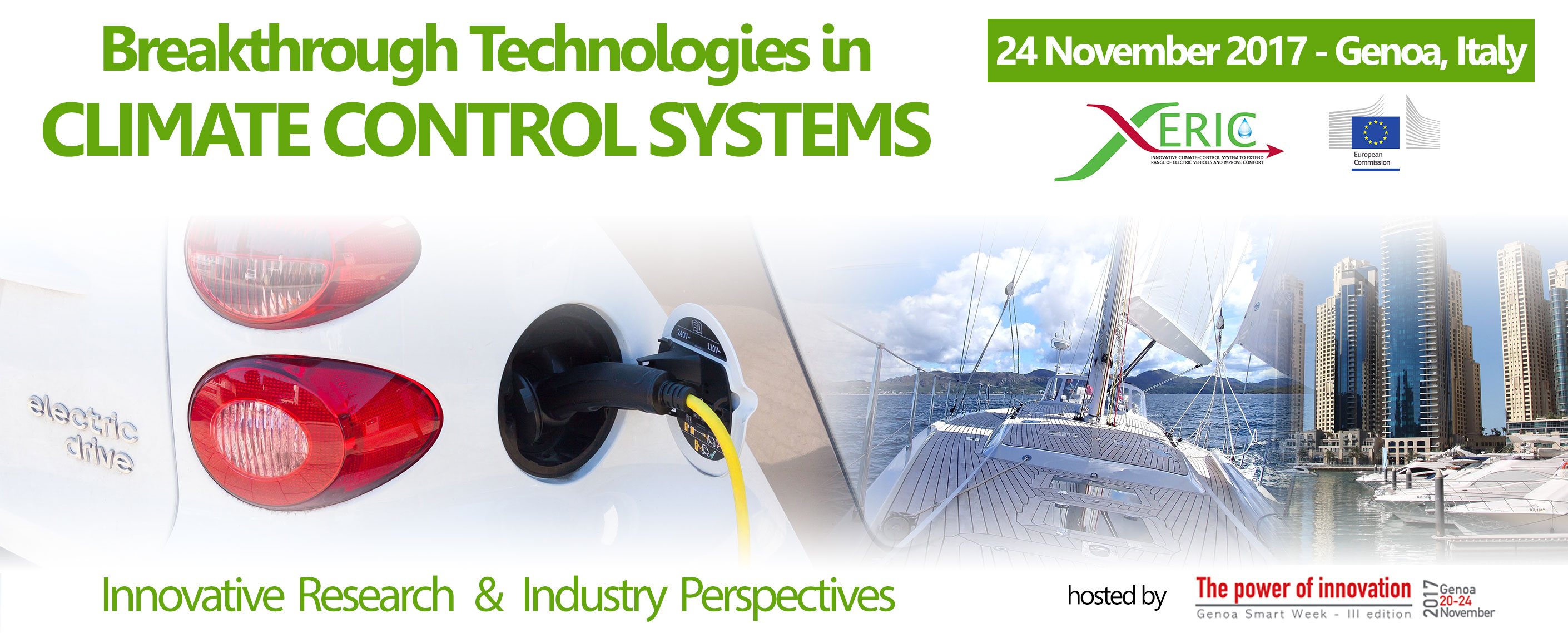 Why this workshop ?
To bring together researchers and users of the key technologies developed within the XERIC project.
Who is invited?
Everybody interested in the development of novel climate control systems, which minimise the use of energy without sacrificing comfort. Members of academic or industrial communities, you are really welcome to share your experience and discuss the applications of XERIC technologies !
When and where ?
Hosted by the Genoa Smart Week, the workshop will take place in Genoa, on Friday morning, 24th of November from 9:00  to 13:00.
What are we going to discuss ?
After a short reminder of the Horizon 2020 context, the XERIC technology and its applications in various fields (e.g. for cars, boats, buildings) will be presented. A discussion will then be conducted in an open atmosphere, inviting industrial representatives to share their experiences and opinions with the audience. Download the detailed agenda here
How to register for free ?
All the Genoa Smart Week participants are invited to sign up for free. It will enable you to receive a nominal badge by email to be printed, in order to have access to the event venues.
Registration is now open. We invite you to sign up for the Workshop as a Hosted Event of the Genoa Smart Week. This registration will also enable you to access all the other Smart Week's conferences.
Genoa Smart Week's registration form
Don't hesitate to contact us through our contact form if you have any question !